TKNIKA's "Basque Country" rowing boat makes history in Loch Ness!
This post is also available in the following languages: Euskara, Español
The "Basque Country" rowing boat designed by Jon Lasa and manufactured in TKNIKA has been used to cross Loch Ness (33 km) and established a new record. The rows were lent by Orio Arraunketa Elkartea, and the initiative was called "ORIO"(LOch Ness CRoss Channel Great RIver Race ROws).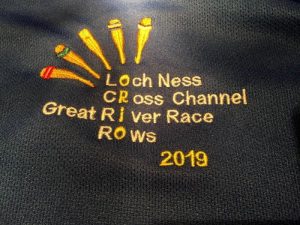 Jock Wishart, famous Scottish adventurer and rower, Wikipedia, led a team of 13 Scottish rowers to break the previous record stablished 26 years ago, in 1 minute and 12 seconds. The brave rowers set the new record in 2 hours, 26 minutes and 12 seconds. The new has been covered by different media: The Press and Jounal, Karkara Orio, Iverness Courier, DV .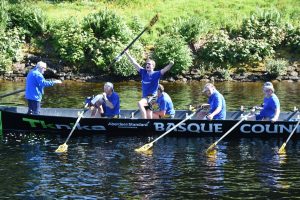 In the next video we can see some images of the challenge (source The Press and Journal, June 26, 2019):
Last May we had the pleasure of talking with Jock Wishart about the reasons that led him to use our trawler and what were his challenges, and this is what he told us:
Tknika: When have you got the idea and why you are interested using one "trainera" in your challenges?
Jock: It was 20 years ago that I was rung up by the stroke of my "coxless four" (which twice reached the semi finals at Henley Royal Regatta), John Peters to say that he had just seen the boat that could break the Great River Race Record!. John had been holidaying with his wife near San Sebastian and had seen the racing. The problem was how to get hold of one! 18 years later my good friend Neil Williams with whom I have walked to several "Poles" had told me that he was in Orio and in contact with their coach Jon Salsamendi. His step daughter Holly was by now a very keen British " gig" rower and his wife Jane had family connections in the town. I was put in touch with Miren Salsamendi, who coordinated my visit, and who has been invaluable in putting this all together and came across in July 2018 to vist Orio. I was super impressed by the commitment/dynamism/energy of Orio and the Basque rowing scene. I was also convinced that the boat had the speed and rough water capability to break the following long standing world records Also by the build and technical accomplishments of Branka lead by Jon Lasa, a graduate of Southampton University and Tknika.
Tknika:  What are the three challenges you are going to do ( a short explanation of them, and when will be take place)?
Jock: 
Loch Ness:- One of Britain's most famous stretches of water partially because of the "mythical monster". It has a length of 21 miles and the current rowing record is 2 hrs 28mins and 9 secs. To be attempted last week in June when we could start rowing at 03.30 with in morning.
English Channel:- Records in all types of craft and pursuits have been created and set for nearly a 100 years from swimming to paragliding. Since 2013 the French who dislike these "odd craft" and the fact that they go across the busiest stretch of shipping in the world have set up laws banning it and have put severe financial penalties in place for those venturing into French Waters. However Guinness Book of records have agreed and will accept a Channel record attempt from near Dover Harbour to round a buoy on the British side of the Channel and back to Dover which is exactly the same distance as crossing the Channel. The current record is 2hrs 41 mins 45 secs for a rowing boat and the distance is just under 24 miles. To be attempted on a "Neep" tide in September. Interestingly the French have not banned swimming !
Great River Race:- The UK Traditional Boat Championship which is run from London Docklands to Ham in Surrey and attracts over 330 entries from all over the world. It has a length of 21.6 miles and the current fastest time is 2 hours 3 mins 14 seconds.
We will be attempting on 14th September
Tknika: What do these challenges bring to you?
Jock: British Rowing, possibly because of its Olympic success has become very narrow in its outlook and with the possibility of conventional 6 lane 2,000 metre rowing being thrown out of the Olympics:- this type of rowing with its exciting mass spectator appeal and being very television friendly is something that needs more exposure.  This record breaking will help that exposure.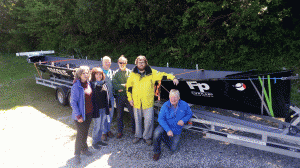 Good luck Jock!