Erasmus+ mobility in UK focused in Composites
This post is also available in the following languages: Euskara, Español
At the end of March 2019, a group of five TVET teachers from Basque Country (CIFP Bidasoa LHII, CIFP Aretxabaleta LHII and TKNIKA) have been visiting training centers, companies and technology centers in England and Wales. The central theme of mobility was composites and also mechanical and automotive manufacturing and engineering. Educational experiences and technological concerns have been shared and it has been proven that the lines of work often coincide, even though the system is somewhat different.
During the stay we have been able to visit:
Chesterfield College, where we have visited the facilities and the cycles of vehicle engineering or automotive and mechanical manufacturing or engineering.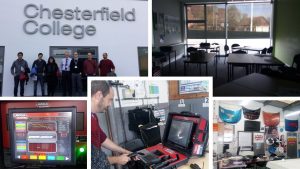 The Advance Manufacturing Research Center AMRC of Sheffield where they are dedicated to research in the improvement of production processes and materials such as composites. This center is one of the five Catapult centers in the UK, and is supported by companies such as Rolls Royce, Boeing, Lotus and many others, some of them local companies. We have also been able to visit the AMRC Training Center wich is regarded as the 'Centre of Excellence' for apprenticeship and CPD delivery within the Yorkshire & Humber region.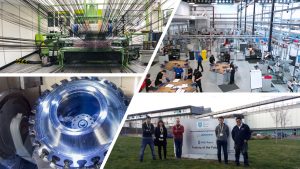 Coleg Cambria Deeside campus (Wales) and their cycles of vehicle engineering or automotive and mechanical manufacturing or engineering.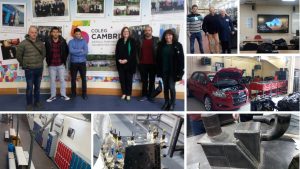 Toyota Motor Manufacturing UK Ltd , Deeside, where gasoline engines are manufactured for hybrid vehicles using aluminum casting technology.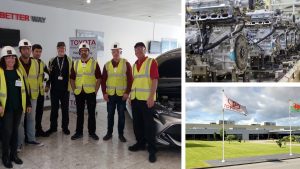 Airbus Broughton plant, Wales, where the site assembles wings for the entire family of Airbus commercial aircraft. Its activities include: wing skin milling, stringer manufacture, full wing equipping and wing box assembly as well as manufacturing, engineering and support functions such as procurement and finance.
Coleg Gwent, Blaeneau Gwent Learning Zone, south Wales, where they have the Advanced Composites Apprenticeship educational offer and also other engineering and professional family's courses. It has been created the Dennison Advanced Materials Centre (https://www.damc-composites.co.uk/) to give answer to the needs of the South Wales companies.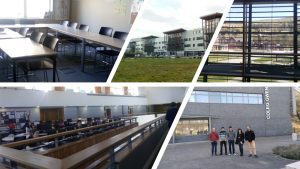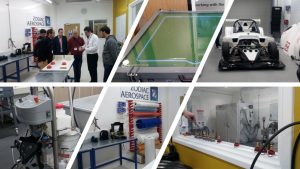 Nordam Europe Ltd. company, which is dedicated to the maintenance, repair and manufacture of aerospace components of metal and carbon fiber.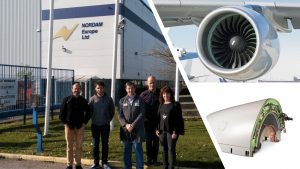 It has been an intense and interesting week, thanks to all the people with whom we have been for their hospitality and dedication.