PRESENTATION OF COOPWOOD PROJECT in GREENING TVET- UNEVOC BILT
This post is also available in the following languages: Euskara, Español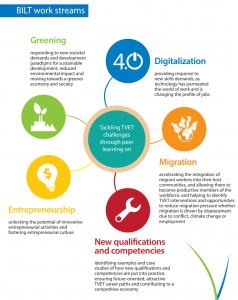 We have presented COOPWOOD project in the workshop organized by UNEVOC BILT on October 23-24 in Malta. The ambition of the BILT project is to enable exchange of experiences and peer learning across the UNEVOC Network in the thematic areas of greening, digitalization/industry 4.0, entrepreneurship and migration. A fifth work stream addresses how new qualifications and competencies find their way into practice.
On this workshop we have worked on Sustainability in TVET responding to new societal demands and development paradigms for sustainable development, reduced environmental impact and moving towards a greener economy and society.
COOPWOOD project is connected with its main objective is to strenghten the capacities of the wood sector and strengthen its entire value chain through cross-border cooperation and training of all its stakeholders.
More info about the project  https://unevoc.unesco.org//bilt/BILT