BUILDING WITH LIGHT WOOD FRAMES
This post is also available in the following languages: Euskara, Español
From May 23 to June 2, the course "Building with Light Wood Structure" was held at the Izarraitz Vocational Training Center in Azkoitia. 16 Vocational Training teachers from professional training cycles in carpentry and furniture have participated in it, oriented to the wood construction sector, especially for the manufacture and assembly of structures based on light wooden structures with thermal insulation. Processes have been developed to obtain efficient constructions with almost zero energy consumption, following the criteria established by the PassivHaus standard.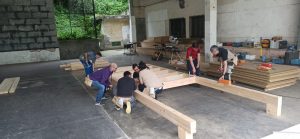 There has been specific training on the construction types or systems based on a light wood structure, the different compositional possibilities, the structure of the layers and the reasons for use, the design and manufacturing stages and all the construction details to be taken into account. to achieve almost zero energy buildings. It covers logistics, prefabrication, transport and assembly, gathering the levels of industrialization of the construction, from its execution in situ to the highest levels of prefabrication with factory finishes.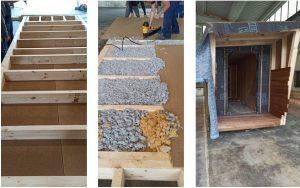 For the development of this course we have had the collaboration of Cesefor of Castilla-León, developing the training themselves.