Cyber Range: Maristak Durango students session
This post is also available in the following languages: Euskara, Español
On September 22, 15 students from the Cybersecurity specialization course at the Maristas Center in Durango approached Tknika to participate in a Cyber Range session, along with their professors Iratxe Lejarreta and Ricardo Ferreria.
Cyber Range sessions offer training and capacity building exercises in cybersecurity, using next-generation technologies and services to design experiences based on controlled and secure cybersecurity environments.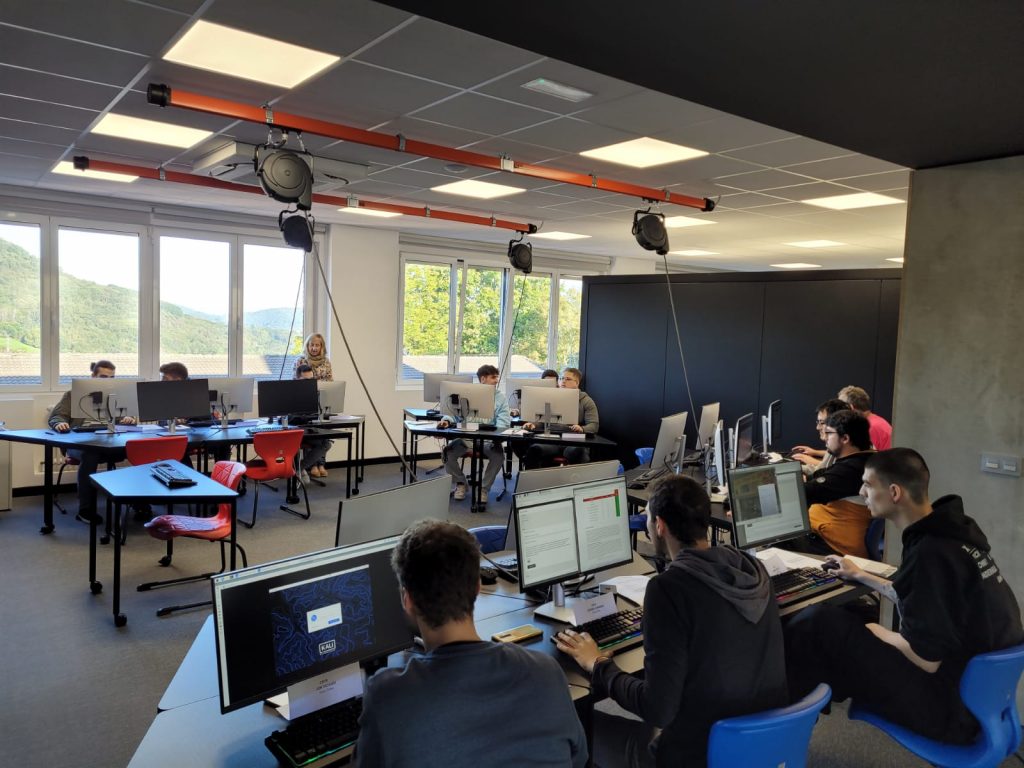 During the morning session, organized into four groups, the students had to solve the different challenges previously prepared for the competition. In them, the participants had the opportunity to demonstrate their abilities in detecting vulnerabilities in different aspects, in obtaining external credentials, or in identifying the different services.
The activity perfectly reflects the objectives we pursue in the area of specialization of cybersecurity: to participate in and launch interesting projects, to organize desirable activities and to transmit what we learn as we go down this path.