Transfer actions of the Technological Innovation and Intelligent Systems Area
This post is also available in the following languages: Euskara, Español
For those of you who don't know Tknika, it may have come as a surprise to see the number of areas of specialisation that we have underway in VET Euskadi. We agree that it is an interesting approach, but what really highlights the value of all this are the results obtained.
From the Technological Innovation and Intelligent Systems area of Tknika we want to reach teachers in different ways, seeking speed, effectiveness and quality of what we offer. For this reason, over the last academic year we scheduled a series of webinars and courses which are listed in the following image along with some data on the impact achieved.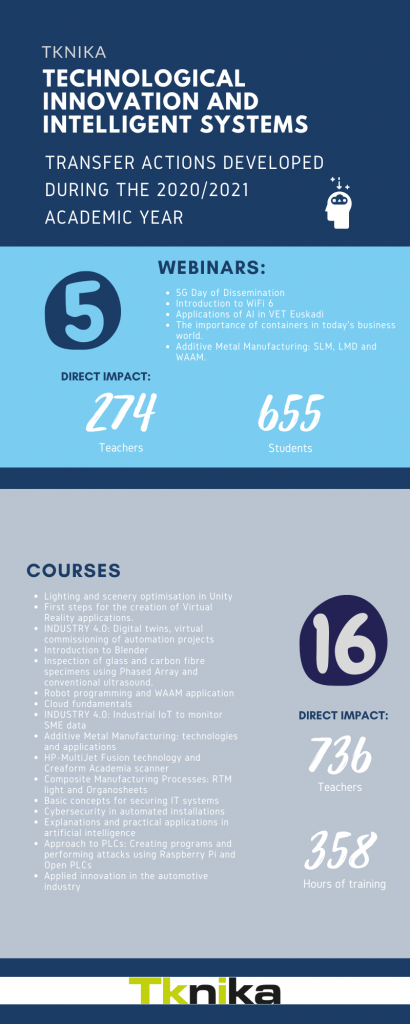 If you find these topics and formats interesting, we recommend that you visit the Tknika website from time to time and follow us on Twitter. We will keep you up to date with the area's activities throughout the course.