Uniendo lazos entre la Informatica y la electronica industrial utilizando Raspberry pi y Open PLC
DAYS
HOURS
DATE
SCHEDULE
MODALITY
1
3,00
28-06-2021
09:00-12:00
In presence
2
3,00
29-06-2021
09:00-12:00
In presence
3
4,00
30-06-2021
09:00-13:00
In presence
Not in presence: 0
Competences
Programación de PLC-s desde el punto de vista informático junto con sus protocolos y debilidades
Contents
Protocolos Industriales

Modbus (502)

Siemens S7Comm (102)

Siemens S7CommPlus (102)

Omron FINS (9600)

Programación

Ataques
Methodology
Parte teorica en protocolos industriales. Parte practica en la programación de raspberry py y Open PLC
Evaluation
Para la evaluación se tendrán en cuenta los siguientes criterios:
Cumplir con el 90% de las horas de la formación.
Requirements
Ser profesor/a en algún centro de Formación Profesional de la CAPV.
Atendiendo a los contenidos, se recomienda que el profesorado sea de las siguientes especialidades:

1555 (SAIN) Sistemas y aplicaciones informáticas 
0237 (INFO) Informática

Es necesario traer a la formación el ordenador personal (portátil)
Selection process
Si el número de inscripciones supera el número de plazas ofertadas, se realizará la selección teniendo en cuenta los siguientes criterios:
Se tendrá en cuenta el orden de inscripción.
Se priorizará la participación de una persona por centro.
Signup instructions
Fecha límite de inscripción: el 17 de junio de 2021
Resolución: el 18 de junio de 2021, se notificará vía email a la persona inscrita si han sido aceptada o descartada en la formación.

La persona que ha sido aceptada debe de formalizar la matrícula online (entrando en el enlace que se enviará en ese mismo email de comunicación y completando todos los datos solicitados).
Fecha límite de matriculación: el 25 de junio de 2021.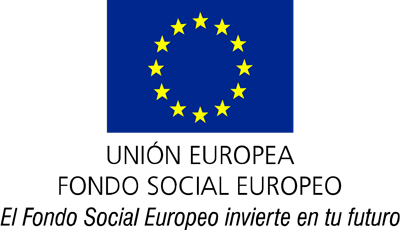 This training action may be co-financed by the European Social Fund, within the framework of the actions aimed at training Vocational Education and Training teachers.